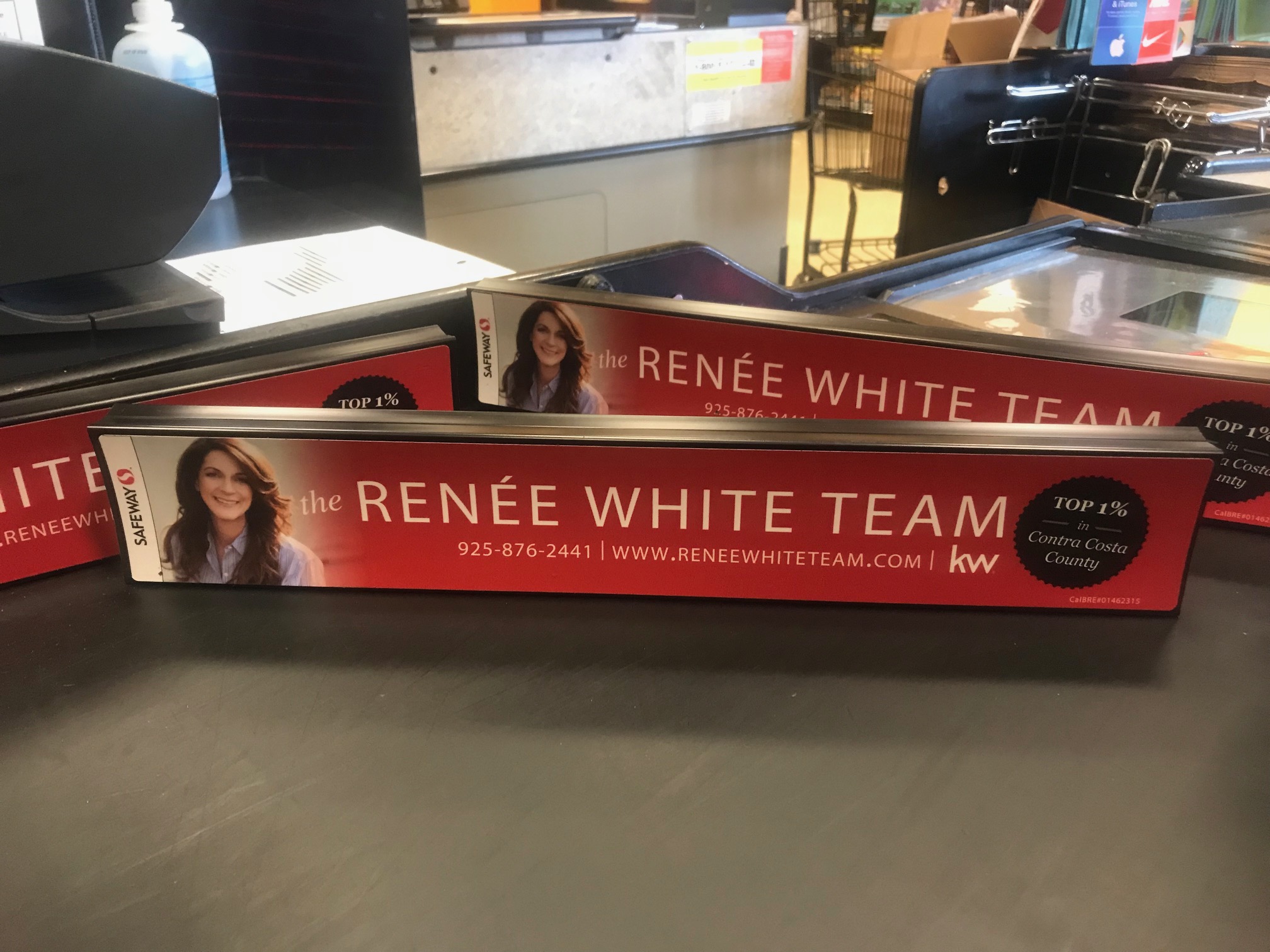 Fun Facts
Each AdDivider travels 2.3 miles per month on the check stand.
REACH: Each store does on average 100,000 transactions per month
FREQUENCY: The average household shops their local market 10-12 times per month
ONE CLIENT PER STORE: Every check stand, every AdDivider, all 4 sides
People feel a sense of belonging at their local market. Connect with them.
Be the innovator, not the imitator. Be first, capture top of mind. An interactive mini-billboard.
AdDividers@aol.com
(805) 627-1978
Toll Free - (866)491-6948
DISNEY
"From the innovative concept to the flawless execution, few have had this instant impact of AdDividers." -Disney Studios
Carmen green realty
"Keeps my name and face in front of thousands of people daily, I love my AdDividers!" -Carmen Green of Carmen Green Realty
Entertainment weekly
"Novel, mini-billboards..." -Entertainment Weekly
 
Claud braunstein windermere real estate
"I'm never giving up my AdDividers." -Claud Braunstein of Windermere Real Estate
Buena vista pictures
"The AdDividers have worked wonderfully for us. From the response we're getting, it's worked as well as anything we've done." -Buena Vista Pictures
Peter Rutherford
"Best way to promote my Real Estate Business." -Pete Rutherford